Come join us at Francis Mallmann's Siete Fuegos to celebrate Father's Day! What's better to share with dad than beautiful mountain views, great wine, and, of course, fabulous meat from the grill. 
Below is our tantalizing menu: 
Starters
Humita with goat cheese, basic basil and a green salad - 112 pesos 
Empanadas, Mendocinian style - 118 pesos 
Pumpkin soup with toasted bread, trebolgiano cheese, fennel and thyme - 112 
Prosciutto-wrapped pear salad with arugula and blue cheese - 150 pesos 
Grilled bread with rosemary, grilled oranges and red onions - 109 pesos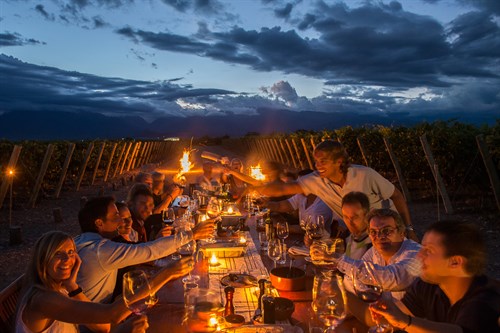 Courses
Roasted goat with braised potatoes, roasted onions and peppers and garlic and watercress puree - 236 pesos
Ribs with ember roasted pumpkin and criole salad with avocado and fresh tomatos - 243 pesos 
Beet risotto with goat cheese, toasted walnuts and fresh oregano - 179 pesos 
Salt crusted salmon tomatoes roasted in the clay oven with aioli - 201 pesos
Salt crusted chicken with grilled vegetables - 171 pesos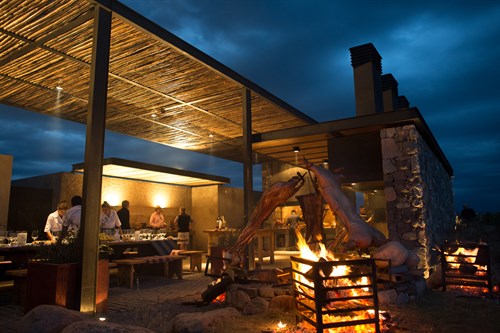 Desserts 
Chocolate nemisis with red fruits and mascarpone cheese - 92 pesos 
Clay-oven grilled fruits - 76 pesos 
Dulce de leche pancake with grilled bananas - 70 
Homemade ice cream - 96 pesos 
Rolled dulce de leche with grilled strawberries - 90 pesos
Email 7fuegos@vinesofmendoza.com for reservations.