One of our favorite activities of the season is Wine Camp. During this special day of winemaking adventures you will literally get involved in every aspect of the harvest process. And taste a lot of great wines and eat fabulous food along the way.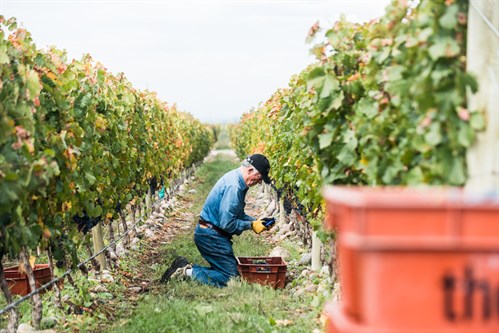 If you join us, here's what your day would look like:
9:30 a.m.  –Scrumptious pastries and coffee for breakfast and 'wine camp prep' at the pool bar at The Vines Resort & Spa.
10:00 a.m. - You're off to the vineyard to harvest with the guidance of The Vines' agronomy team, afterward you will hand sort grapes, 'punching down the cap' in our one ton tanks and even stomping grapes with our team if you like. After all your hard work the winery team will share samples from the barrels and a few finished wines with you.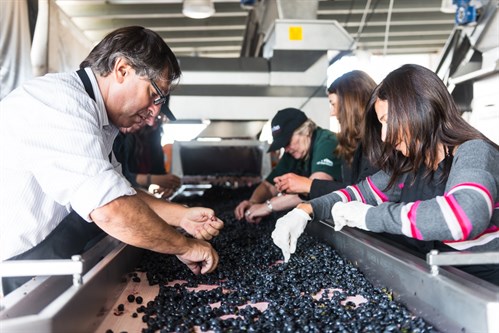 1:00 p.m. - You have worked up an appetite; so will head up to the Ramada for a traditional Argentine asado, paired with Uco Valley wines from some of the region's top boutique winemakers.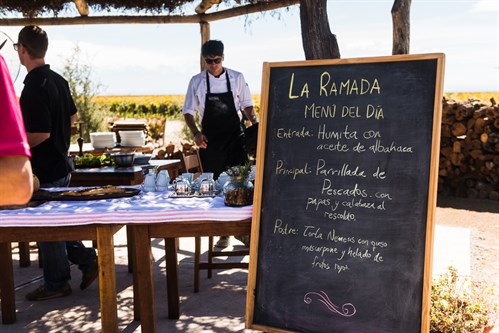 4:00 p.m. – Time for a siesta!
If you are already familiar with our wine camp, or are up for a bit in-depth winemaking knowledge, you can participate in our 'Winecamp for Pros'. Available upon special request for groups of up to six, this includes a sensory analysis in the vineyards, as well as laboratory analysis including our state-of-the-art equipment.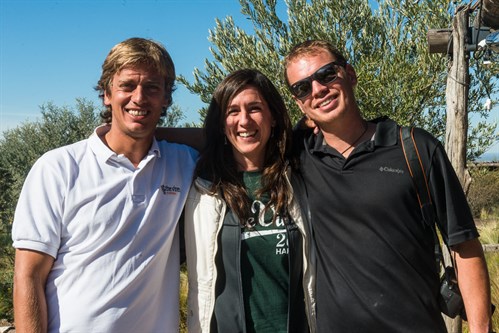 Guests also staying at The Vines Resort & Spa will be ready to relax by the pool or perhaps just lay in the shaded cabanas and take in the beautiful view of the Andes.
Reach out to us at events@vinesofmendoza.com if you are interested to book our wine camp activities at info@vinesresortandspa.com to stay in our resort.