Michael Evans
Co-Founder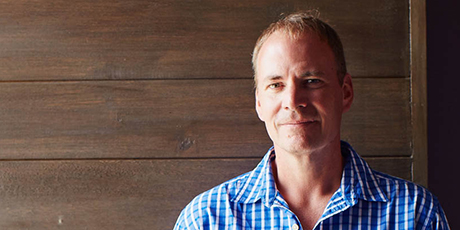 Fifteen years ago Michael came to Argentina from Los Angeles for what he thought would be a three-week vacation. Michael fell in love with the people and the place that is Mendoza and decided to embark on this adventure of creating Argentina's greatest wines.
After a chance introduction to Pablo Gimenez Riili during that visit to Mendoza, Michael and Pablo began an endeavor together to provide the highest quality wine experience to Mendoza travelers and help those who love wine to make their own. The result was The Vines of Mendoza. With Pablo, Michael raised money from friends and family and purchased 650 acres of land in the Uco Valley, and created The Vines of Mendoza's one-of-a-kind Private Vineyards. They've since sold vines to more than 185 owners from around the globe, and the property has expanded to 1,500 acres.
Prior to The Vines, Evans worked on every Presidential campaign between Clinton and Kerry, and served as Executive Director of CTIA Foundation, the International association for the wireless telecommunications industry Michael is an avid photographer and traveler who enjoys helping vineyard owners document their journeys and sharing stories tales of the best spot to visit next.
Pablo Gimenez Riili
Co-Founder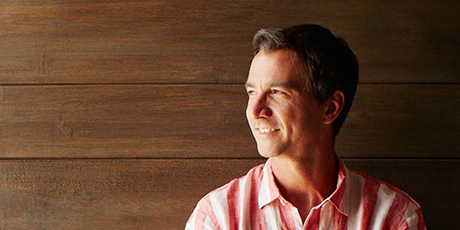 Pablo Gimenez Riili, born and raised in Mendoza Argentina, has spent much of his life involved in wine production, his family's business for generations. After starting his career in law and real estate, he returned to his roots and opened the family winery with three of his brothers.
Upon meeting Michael Evans in 2004, Pablo discovered an innovative way to combine his real estate and wine expertise to further elevate Mendoza's status as a premier wine destination. Michael and Pablo started a journey that would lead them to create the highest quality winemaking enterprise in the region.
In 2005, Pablo and Michael purchased 650 acres of land in the Uco Valley, and created the Vines of Mendoza's one-of-a-kind Private Vineyards. They saw the world-class potential of the region and the opportunity to turn the Wild West into the forefront of International winemaking.
Riili lives in Mendoza, where he enjoys spending time with his family, including his four brothers and their families. He also enjoys playing soccer. Riili earned his Juris Doctorate from the University of Mendoza in 1996.