You might have planned your outfit for New Year's Eve, but - more importantly - have you planned your wine? Here are 10 great bottles to countdown the evening till midnight!
10: Reginato, Torrontes-Chardonnay
Get the night started with a bottle of party fizz! This Charmat-method sparkler has fruity and floral Torrontes blended with classic Chardonnay to make a lively and crisp bubbly to start the night right!
9: Laureano Gomez, Sparkling Rose de Malbec
Keep the bubbles flowing but switch up the color with this pretty pink rose from garage winemaker Laureano Gomez. A small, family project making delightful fizz in the traditional method.
8: Bacan Reserva Sauvignon Blanc
Get cracking on the canapes with this food friendly Sauvignon Blanc from Tupungato in the Uco Valley. Mineral and bright, this dry Sauvvie B will go well with any shellfish or cheese nibbles.
7: Catalpa Chardonnay, Atamisque
If you are serving a traditional gravlax or smoked salmon starter, you can't go wrong with a creamy Chardonnay. This oak-aged white has butter and fruit to glide people into the New Year's spirit.
6: Vina Alicia Tiara
If you are really looking to impress your dinner guests with a wow white, try this blend of Riesling, Albarino and Savagnin. This delicious white will wear a crown tonight, and is perfect with lighter dishes or buffet food.


5: El Sensacional Equilibrista, Malbec
As you are moving onto the roast meats (whether we are talking Northern Hemisphere dinner party or Argentine BBQ), it is certainly time to pull open a Malbec. Try this medium bodied and round Malbec from Vista Flores, Uco Valley, for a real table pleaser!


4: Gran Syrah, Finca Las Moras
Slip into something a bit spicier to amp up the volume, and try this explosive Syrah from Argentina's best wine regoin for this variety - San Juan.
3: Nosotros, Dominio del Plata
Now it is time to pull out the big guns! This big and bold Malbec has plenty of spice and intrigue to create a buzz on the table. Save it for the big finale or the main course and pour it in large glasses for plenty of glass clinking over the table.
2: Tardio (Cabernet Franc), Pulenta Estate
As you pull out the pudding, try this late harvest Cabernet Franc on for size. Sweet, spicy and full of fruit - this will get your guests talking over a rich chocolate tart.
1: Brut Nature, Catena Zapata
You can't beat sparkling wine for the strike of midnight, and this is one of Argentina's finest. Over 2 years on the lees and a complex body to boot, pop it open, let it flow and Happy New Year!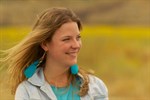 Amanda Barnes is a British wine writer based in South America, and will be having a white Christmas in England this year (and red, and pink). www.amandabarnes.co.uk