February 14th is fast approaching. A date which men see as another date in another month, and most women see as 'the' date of 'the' month. Score some extra points this Valentine's Day by gifting your lady a beautiful bottle of Argentine wine. Here are five for five very different type of women.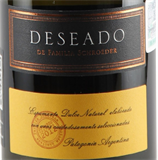 For the butter-wouldn't-melt-in-my-mouth type: Deseado Dulce Natural, Familia Schroeder

You've already made her swoon by bringing her a bottle with 'desired' written on it, now pop the cork and let this sweet-talking, sparkling late harvest Torrontes do the work. A fruity, floral, peachy explosion with a moscato-style sweetness, this bubbly is sugar and spice and all things nice for most ladies. If conversation dries out, you can tell her the story about the dinosaur fossil found in the winery's cellar.

What it says to her: You are my heart's desire, sweetie pie.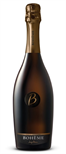 For the downpayment in diamonds type: Boheme, Brut Nature

For the slightly higher maintenance lady in your life try Boheme by Luigi Bosca, one of the most expensive fizzes in South America. Partially fermented in barrel and using traditional Champagne grapes in the champenoise method, this sparkling wine is old world class in a sexy new world bottle. You might manage to bring out the boheme in her...

What it says to her: There's not a peso I wouldn't spare on you darling.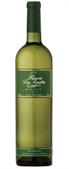 For the intellectual type: Finca La Anita, Tocai

If you want to get her a white wine which is totally unique, try this Tocai from Finca La Anita. Tocai Friulano (aka Sauvignon Vert) isn't planted much in Argentina, and so this uber small production is indeed a rarity: round and structured, this is a deep wine with a crisp finish. Bonus points if your true love's name is Ana, or Anita.

If you want to say: You are unique, and I know it.






For the vivacious, curvaceous type: Tierra de Dioses, Malbec

Take her to a piece of Malbec heaven with this big and rich wine called 'Land of the Gods'. Made by winemaker Pablo Martorell from Uco Valley vineyards, this is a concentrated wine that deserves a slab of Valentine's steak and a romantic siesta afterwards.

If you want to say: You are my big red wine goddess.



For the crazy, passionate type: Demente, Passionate Wines

Handing your lady a bottle saying 'demented' (demente) might seem like an odd romance tactic at first, but once she finds out what is inside she will be suitably wooed. An adventurist's wine, this is made by Matias Michelini who makes an 8 harvest co-ferment of Malbec and Cabernet Franc during a period of 40 days. The result is exciting - dark, powerful with an electric energy. Every love story needs a bit of craziness.

If you want to say: You are absolutely nuts, but I love you.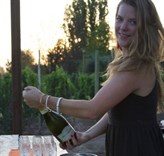 Amanda Barnes is a British wine journalist based in Mendoza, Argentina. Her longest love affair has been with wine - in raptures of bliss since she turned (ahem) 18 years old. www.amandabarnes.co.uk