While it feels awfully sexist to try and generalize about the tastes of women, and men, we all know that there are certain attributes that make a wine more feminine, or more manly. You might struggle to gift a man a bottle of Rosé in public, or a shy and retiring lady a Methuselah of a rich red blend. Having a little fun with some of these preconceptions, here's a selection of great wines from Siete Fuego's list - which was recently recognized by Wine Spectator as being one of the best in Argentina. 
For Her
Here is a pick of five wines for the femme fatale of your life... (whether that is your girlfriend, wife, or your mom!)

Celestina Reginato, Rose de Malbec
If it's got bubbles and it's pink, it is pretty much a shoe-in right? Add a beautiful woman on the bottle and you've got the perfect lady sparkling wine. It certainly looks good in the bottle and glass, and fortunately these looks are not deceiving... this rose tastes great too! An elegant Malbec from the Uco Valley with the complexity of a traditional method champenoise. 
Carmela Benegas, Rosé
With another dashing woman on the bottle, this wine was actually named after one of the Benegas children. As one might say that the daughter is the fruit of a mother's womb, this wine is the fruit of a mother grape - achieved by 'sangre' method (the first, free-running juice from red grapes before they are taken to be made into a more robust red wine). Technical details and tenuous comparisons aside, this is a lovely, fresh rosé made from everyone's new favorite Argentine variety - Cabernet Franc.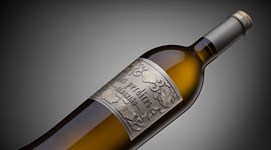 Las Perdices, Albariño
If you want to get your lady something a little different from Mendoza, try this Albariño. Aromatic and with an attractive body, this is a great variety coming from Lujan de Cuyo that is sadly a rarity here. The flower design on the bottle looks pretty great too...
Angelica Zapata Chardonnay
Mrs Zapata was a notable woman and a well-admired mother, which is why this wine from the large Catena Zapata family winery was named after her. One of the best Chardonnays in the country, this is powerful and headstrong as the matriarch of the household often is, but also nuanced and intriguing. Barrel aged, you can serve this wine with stronger flavored meats as well as fish and pasta dishes. Or treat her to some white chocolate to for a more indulgent pairing... 
Lindaflor, Malbec
If you want to get your woman a special Malbec with power and structure, but also a feminine touch, try Lindaflor. From selected parcels in Monteviejo's Vista Flores vineyard, this Malbec is delicately hand processed, aged in French barrels and the resulting wine is elegant, complex and juicy with a fabulous floral note that will make any woman swoon.
For Him
DV Catena Nature
Men do like bubbles, you just need to get a manly enough bottle. This bottle looks rather handsome and inside it is pure, unadulterated luxury. Keeping the sparkling wine a dry 'nature' this is not a cheap and cheerful party fizz, it is a serious, mature sparkling wine with great complexity from 30 months on the lees and comes from Catena's best vineyards in Tupungato.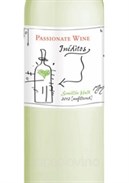 Ineditos Semillon Hulk
This green-labelled wine named 'hulk' has a macho feel from the bottle, but what arrives to your glass is a bright and aromatic Semillon with a full mouth feel and a crunchy acidity. It is a deliciously drinkable white wine disguising as a green monster, and your man will love it!
Altos Las Hormigas, Malbec
Founded by a group of male friends (winemakers and wine lovers alike) from Italy and Chile, Altos Las Hormigas is a passion project trying to make some of the most focused terroir wines in Mendoza. Their Malbec is of sublime quality and the cool ants on the cork and label add a bit of boyish charm.
Pulenta Estate, Cabernet Franc
The Pulenta brothers have two passions in life: wine and cars. One businesses is importing and racing Porsches, and the other is making great wines. Their Cabernet Franc has been one of the most outstanding wines made from this variety in the last decade and will wow your man with its unique character.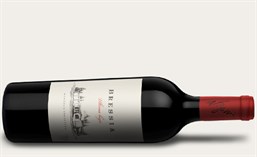 Bressia, Ultima Hoja
If you want to give him an incredible wine to celebrate something big, Utima Hoja is at the tippy top of great Argentine blends. Made by renowned Argentine winemaker Walter Bressia, this is his latest endeavour and a labour of love: a secret blend of his favorite red varieties, aged for 24 months in oak and bottled for another year or more. Ultima Hoja is complex, intriguing and memorable.
No matter which one of you is ordering the bottle, you won't go wrong with any of these wines, and you are guaranteed to score some points by suggesting any one of them to accompany your meal.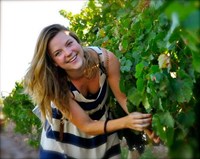 Amanda Barnes is a British wine writer whose tastes usually verge on the manly side with a fondness for whisky, foie gras and dirty cigars. Although every once and a while she orders a salad or puts flowers on the kitchen table. www.amandabarnes.co.uk