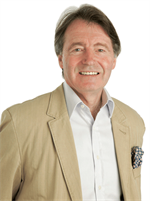 One of the biggest names in wine, Steven Spurrier, was recently in Mendoza to judge the Argentina Wine Awards. A world renowned wine writer and former merchant, Spurrier is most known for organizing the now infamous Paris wine tasting of 1976 where he invited wine experts to blind taste and judge great Bordeaux wines alongside Californian reds.
He was depicted by Alan Rickman in the film Bottle Shock which tells the story of his early life in France and the tasting. Since then he has founded L'Academie du Vin and Christie's Wine Course as well as writing many wine books. Amanda Barnes interviews him.
This is your fourth visit to Argentina, how have the wines improved or changed since your last visit? Did anything you tasted surprise you? 
The wines are improving all the time, particularly to a European palate like mine, as, while the reds remain robust, they are becoming more precise and more vineyard influenced.  The Cabernet Francs were the great surprise, a varietal I really like that is very well suited to the climate.  After all, if Argentina can do so well with Malbec, which is the Cot from the Loire Valley, why not Cabernet Franc.  Apart from that, the Red Blends were very good and I feel this is a way to go and one of the nicest whites was an 85% Torrontes/15% Riesling blend.  Torrontes is still a very strong card and these also are much more precise than before.
What is most promising for Argentine wine? 
Malbec of course, Malbec and other red blends, Cabernet Franc for reds, some good experiments with Syrah and Pinot Noir as 100% varietals, Torrontes as a single variety and also in a blend.  I was very pleased to see that Mendel's Semillon won a Gold and more of this grape could be planted and made either 100% or blended with Sauvignon.
And what is the greatest challenge? 
To concentrate on being Argentinian and not produce wines just because they might be popular. Stay true to the vineyards.
You organized the famed Paris Wine Tasting of 1976 comparing great Bordeaux wines with Californian wines. Do you feel that Argentina can now stand the test against great Bordeaux wines? 
Certainly the top wines can, top Catena, Achaval Ferrer and you saw that Lindaflor picked up 5 Golds, however I don't think that everything has to be compared to Bordeaux. There is more point, in my view, in doing a comparison to California or Australia.
After many years working in the industry on the tasting side, you are now a vineyard owner yourself (making sparkling wine in England). What do you find most difficult, and what is most enjoyable about having your own vineyard? 
The vineyard looks very nice and that partially makes up for the considerable investment.  The wines produced seem to be very elegant, which is the style I prefer. So far we have had very small yields and didn't pick any grapes in 2012 as the summer was rained off. We are hoping for a good crop this year. Since our wines are made by Ian Edwards at Furleigh Estate, who was UK winemaker of the year 2012 and continues to win all sorts of prizes, all I have to do at Bride Valley is to produce healthy grapes.  
Do you find it easy to critique your own wines? 
It is too early to tell, as the 2011 vintage won't be commercialized until Easter 2015.  Basically, I will let other people criticize them. We will produce three wines – a Reserve, a Blanc de Blancs and a Rose – and it is important to produce more than one wine, as they one can ask the consumer not whether he/she likes the wine, but which he/she prefers.
After eating plenty of beef in Argentina, what is your ideal wine pairing for a good slab of Argentine steak? 
Malbec, of course.

Amanda Barnes is a British journalist living in Mendoza and her ideal pairing for a slab of Argentine steak is a corkscrew, a full cellar and few hours and friends.