Quite unexpectedly I found myself organizing a special trip to the region of Tuscany with my brother Marcelo, who is also a winemaker and with whom I share this great passion for wine.

Tuscany is irrefutably charming and exceeded all my expectations. Its beautiful cities are overflowing with art and history, the countryside full of rolling hills and small quaint picturesque towns make you feel as if you were transported to a movie set. Vineyards, family farms, ancient castles and countless wine bars offer the most classic and modern Tuscan wines.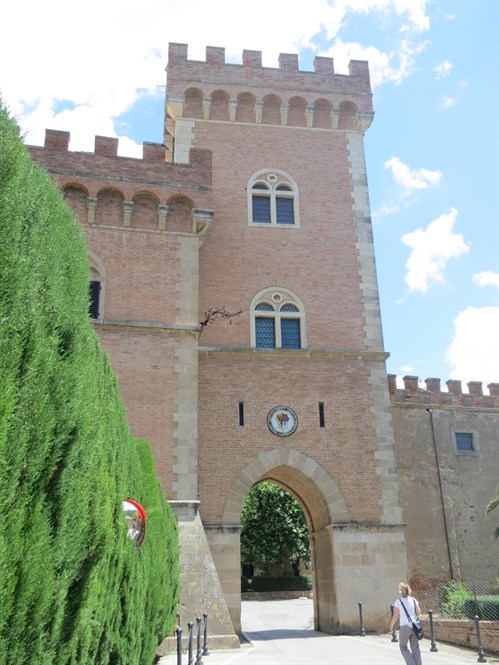 With this delightful backdrop, my brother and I began looking for Sangiovese - Tuscany's most important grape. It is also known as Brunello, a clone of Sangiovese of smaller berries and more resistant to phylloxera. This is a grape with character and history; the famous Chianti, the well-known Brunello di Montalcino, and the precious Nobile Montepulciano are all made primarily with Sangiovese.

But it is not all Sangiovese and Brunello in Tuscany. International varietals have been in the region for many years. Among the reds, Cabernet Sauvignon, Cabernet Franc, Merlot, Pinot Noir and Syrah are planted and among the whites, Sauvignon Blanc and Chardonnay. These varietals on their own and in blends (with or without the traditional Sangiovese) gave birth to the world famous 'Super Tuscans'. We were mainly captivated by their very expressive Cabernet Franc and Syrah.
Our journey took us to the wine region closest to the sea – the Bolgueri Coast, home to one of the original Super Tuscans, the famous winery Tenuta San Guido. This is where the famous Sassicaia was first produced by the Marquis della Rocchetta incisa, a cousin of the Antinori family. The Bolgheri region is also home to the Super Tuscan Ornellaia, which appeared in the film Mondovino.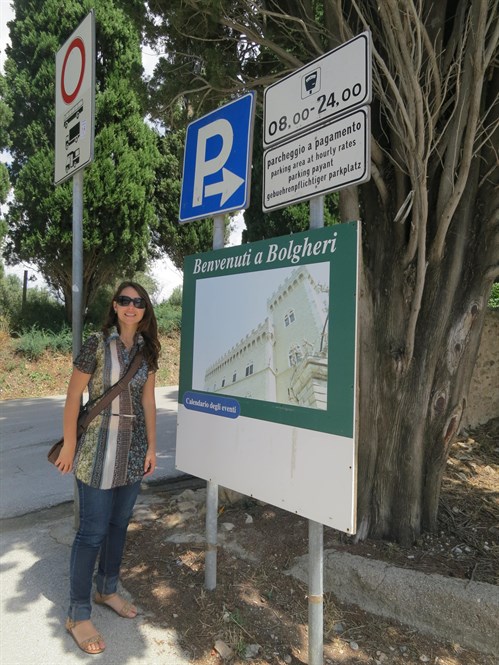 Unfortunately, by the 1970s, the market for Chianti was suffering and the wines were widely perceived to be lacking in quality. Many Tuscan wine producers thought they could produce a better quality wine if they were not hindered by the DOC regulations, giving birth to the Super Tuscan non-official category. Bolgueri was able to obtain a certification rule of origin - something that had been a controlled by the DOC since 1994. The area is now experiencing rapid growth. During the last 10 years the area of Bolgueri has expanded from 250 to nearly 1000 hectares.
The well-landscaped vineyards, plains of deep permeable soils, the International varieties of grapes planted, technology-forward wineries and the use of French Oak almost made us feel like we were back in Argentina, although the landscape was a little more green and there were no Andes or Malbec. 

Once we reached the beautiful village of Bolgueri, full of quaint village bistros, dried pasta in each store and the magnificent view of the main street lined with Cypress trees, the heart of the northern Italy was revealed. I was entirely certain ... we were in beautiful Tuscany!
Bolgueri wineries to visit: TENUTA SAN GUIDO, TENUTA DELL´ORNELLAIA, HACIENDA AGRICOLA LE MACCHIOLE, CA MARCANDA